MTI COS 2019: A Stronger Economy for all Singaporeans
As a small and open economy, Singapore is not immune to changes in the global economic environment. Despite the challenges, there are many opportunities to be seized and Singapore must continue to push ahead with economic transformation efforts. In order to achieve economic growth that can benefit all Singaporeans, MTI will be focusing on the following four key strategies in 2019.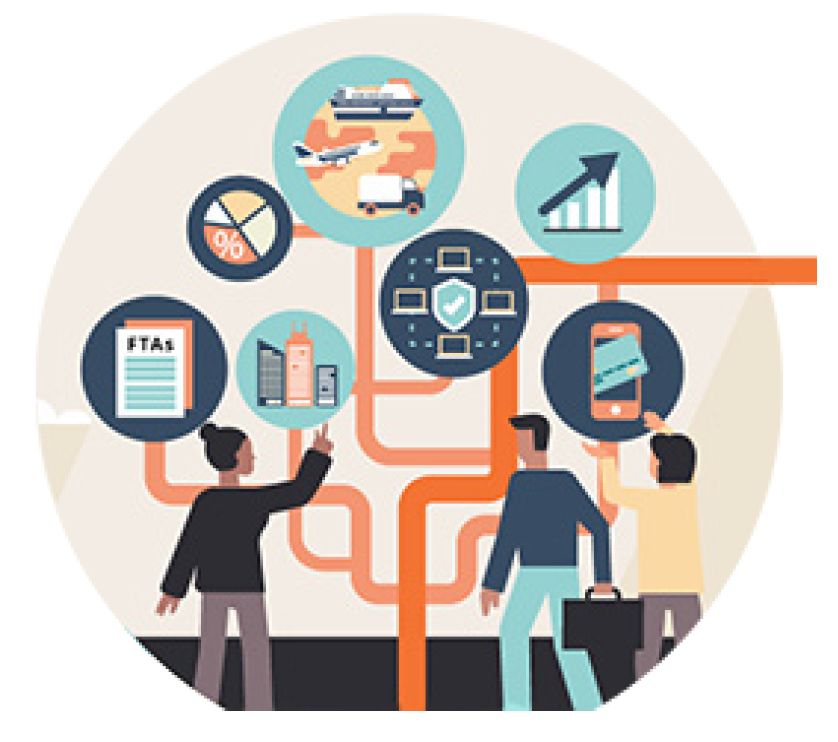 Watch the video to find out more about MTI's four key strategies for 2019
For more information, visit the Ministry of Trade and Industry Website

---
High-tech Farming : the next thing for Singapore?

On 5 Mar 2019, Senior Minister of State for Trade and Industry Koh Poh Koon announced a land area of 18ha will be set aside for the Agri-Food Innovation Park at Sungei Kadut, this aims to bring together a range of high-tech farming and research and development (R&D) activities . The new park will bring together high-tech farming and R&D activities, including indoor plant factories, insect farms and animal feed production facilities. The goal is for Singapore to be a leading urban agriculture and aquaculture technology hub with a food production model that can be exported to the region. The push into agri-tech will not only help make Singapore more self-sufficient in producing its own food, but will also create new job opportunities as well as the chance to supply high-value solutions for urban farming to other countries.
Agriculture has never been a significant sector in Singapore by virtue of our limited arable land. Today, only 8% of the vegetable consumed is produced by local farms, making us highly dependent on imports. Advancement of technology in Automation, IoT & Robotics have opened new opportunities to scale up food production capabilities with enhanced traceability and security.
Indoor agriculture grows plants under controlled conditions with all aspect monitored; from lighting, nutrients, pH level to temperature and humidity. LED lights are carefully calibrated to stimulate maximum photosynthesis in the plant while sensors provide farmers with real-time full data into farming conditions. With analytics, timely decision can be made to schedule irrigation, apply fertiliser. Automation for high density crops can be used for harvesting. With the combination of technologies and know-how, yields will be enhanced and space can be used more efficiently.
Singapore's strong innovation climate makes it a conducive place for agriculture technologies to take root. Together with a reliable intellectual property and standards framework, and a pro-business environment, these attributes create a solid foundation for technology transfer and product development in the agri-tech sector. Singapore has already gotten a head start in areas such as water tech, and this can be applied to make farming more efficient.
In our next edition, we will introduce SIAA members who has ventured into this space!
---
Digital Transformation : A to G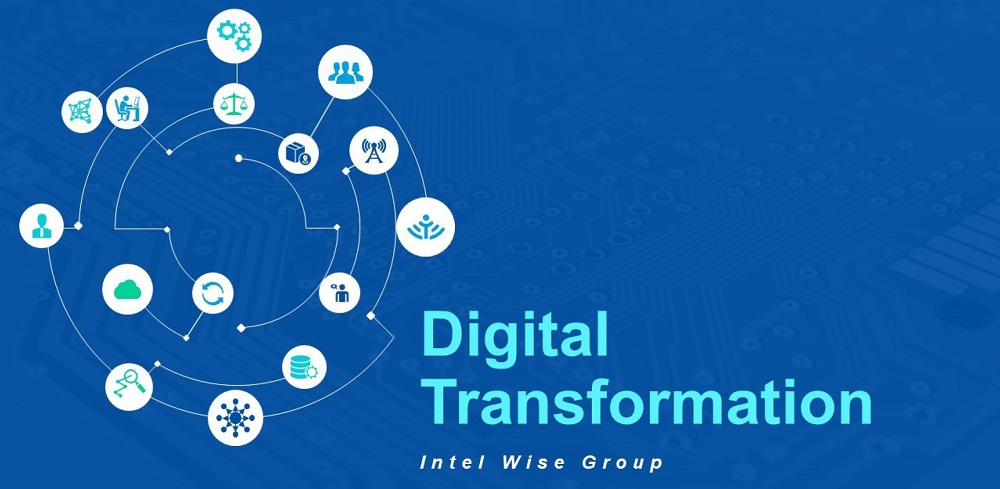 With the advent of Industry 4.0, traditional manufacturing and industrial practices have been increasingly bearing the pressure to change technologically and embrace the promise of a new industrial revolution—one that marries advanced manufacturing techniques with the Internet of Things to create manufacturing systems that are not only interconnected, but communicate, analyze, and use information to drive further intelligent action back in the physical world. Organizations in the industrial products industry also face significant challenges in areas like costs management, increased regulations and complex movement of raw resources.
By remembering the above A to G Steps for Digital Transformation, the adoption of technologies is the critical path towards success. These technologies are already making a difference throughout the global economy and they now make sense for use within the manufacturing sector. Their reliability is proven and comes with affordable costs, allowing them to be used within growing industrial applications. No longer do manufacturers have to be large to take advantage of smart tools. In fact, companies of all sizes now have the opportunity.
---
MOUs signed at IoT Asia 2019 to form strategic alliances in the IoT Community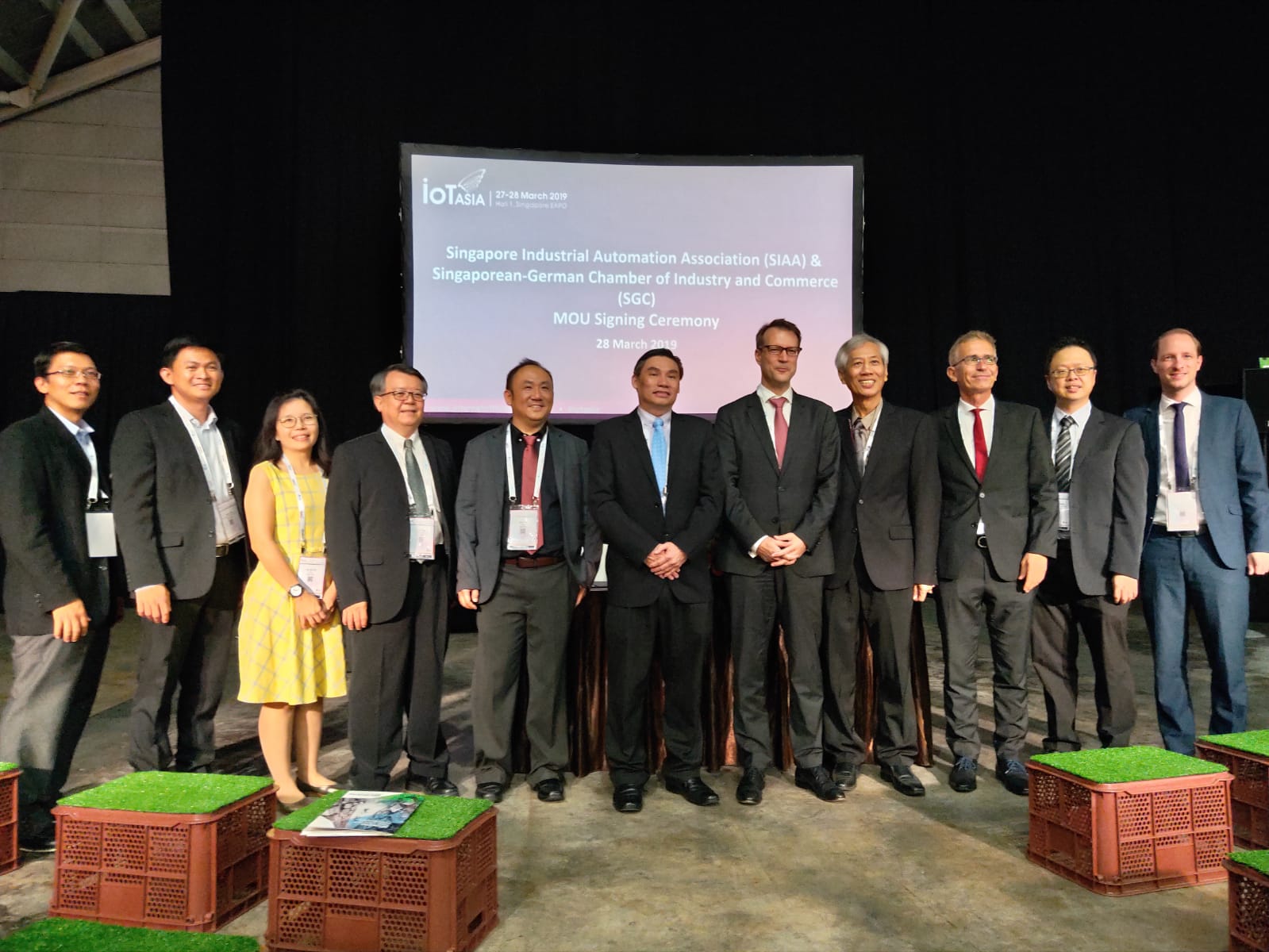 SIAA signed MOUs with Singapore-German Chamber of Industry and Commerce (SGC) and the
Indonesia IoT Association on 28 March at the 6th Edition of IoT Asia 2019. The intent of the MOU is to form strategic alliances that impact innovation adoption with both organizations furthering
the agenda of creating collaborations in the IoT community. The Indonesian contingent was led by Mr Teguh Prasetya, Chairman of Asosiasi IoT Indonesia; they met-up with the leaders and members of SIAA to network with future plans of working together across geographies after the signing ceremony.
---
Get your young talent from ITE Internship Programme!

School of Engineering at ITE College Central is looking for internship opportunities for its Nitec and Higher Nitec students in Mechanical and Mechatronics courses.
The duration of the internship is between 3 and 6 months. The minimum IA allowance for the student interns is $450 per month. Companies can also apply for funding support under the SME Talent Program (STP) and get up to 70% subsidy to help defray the cost of the monthly stipend.
More details of the SME Talent Program (STP) can be found here
The next batch of internship will start in July 2019. We look forward to your support for this internship program. For further information, please contact the following ITE personnel:
Mr Chua Eng Sing email : chua_eng_sing@ite.edu.sg or Ms Ji Jieying email: ji_jieying@ite.edu.sg
---
2019 SMART IoT Taiwan (21 - 23 August)

Smart IoT Taiwan 2019 will be held at Kaohsiung Exhibition Center in Kaohsiung. The event will showcase global leaders of IoT technologies and contribute to the development of the global smart cities market. Held jointly with the PLASCOM TAIWAN Show, more than 8,000 industrial buyers and visitors are expected to participate. Given the forward-looking Infrastructure Development Program and Southern Taiwan's industrial framework, the Smart IoT Taiwan Show features 6 themes: Smart Transportation / Rail & Metro Taiwan, Smart Healthcare, Smart Retail & Logistics, Smart Disaster Prevention & Environmental Governance, Funtech Taiwan, and Smart Sustainable Cities.
Taiwan External Trade Development Council (TAITRA) is offering international buyer incentive programme which include subsidy on accommodation in Kaoshiung. Contact them now atsingapore@taitra.org.tw!