Robotics Experimental Zone at ITAP 2019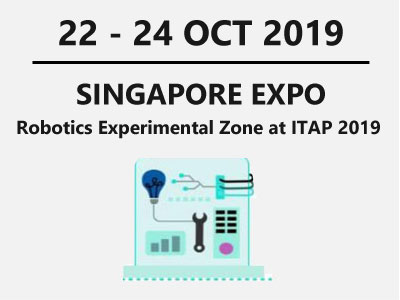 To illustrate the growing importance of robotics technology in the advanced manufacturing and service sectors, SIAA curates the new Robotics Experimental Zone at ITAP 2019 to inspire attendees with a future lab featuring innovative robotics display and interactive exhibits. Featuring robotics demonstrations and interactive exhibits, the Zone is designed to inspire visitors to ITAP with a future lab comprising innovative displays and interactive robotics for use in the manufacturing and logistics space. Attendees can participate in talks, presentation sessions, workshops and observe live demonstrations showcasing cost-effective and ready-to-purchase solutions developed by local and regional SMEs for the manufacturing sector.
Who Should Visit:  System Integrators, Product companies, Roboticist & Technologists, Procurement Engineers, Industry 4.0 solution providers, Regional Robotics & automation stakeholder.
Highlights of the Robotics Experimental Zone:
1.    ROS Workshop
2.    Demos of Automation & Robotics Solution
3.    Standards Roadmap & demo of standards coming alive in real solutions!
To visit, please register here: https://www.industrial-transformation.com/