Aegir Marine Singapore Ptd Ltd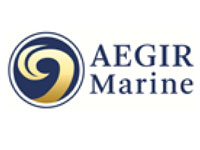 Right from the start AEGIR-Marine knew what they wanted: to offer outstanding service to ship managers. Since the business was started, AEGIR has built up an excellent reputation in the marine industry.
AEGIR-Marine: service you can trust
AEGIR is a full service provider for stern seal and propulsion service. We are make-independent and, therefore, offer service and spares suitable for all major propulsion systems. We are a professional, experienced, flexible and customer-focused organization. To us, it goes without saying that the customer comes first. We offer service with a smile and will gladly go that extra mile. That is what AEGIR stands for.