Bruderer Presses (Far East) Pte Ltd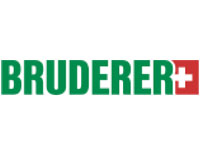 BRUDERER PRESSES (FAR EAST) PTE LTD was established in Singapore to serve the S.E.Asia countries consisting of Singapore, Malaysia, Thailand, Philippines and Indonesia.
The BRUDERER competence center in Singapore is well organized: the local facility includes all special tooling required for press overhaul, service and repair work and the service engineers have been trained in Switzerland BRUDERER's main-plant. In order to provide the customer a more comprehensive support, we have stationed in Singapore a stamping tooling advisor from Europe who had more than 30 years of experience in tooling and stamping process with in-depth knowledge of BRUDERER presses.