Controtek Solutions Pte Ltd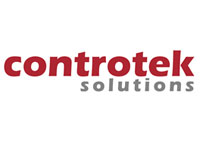 Controtek Solutions is a system integrator, automation, engineering and software developer firm committed to innovative solutions, sutainable, and high-quality services for our clients. We view clients as partners where mutual respect, trust and integrity lead to long-term relationships over multiple projects. Controtek is committed to leading the industry with next-generation automation technology, electrical, and information technology engineering practices for new and retrofit system integration projects.
We design high-performance automation systems and central SCADA with business intelligence and production monitoring (OEE/MES) that reduce operating and downtime costs while providing quality services, easier maintenance, transparent life-cycle from day 1, no hidden charges on software licenses and annual services, and optimal user comfort.