A-Plus Automation (S) Pte Ltd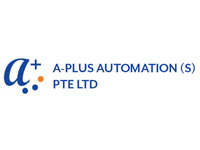 Established in 2010, A-Plus Automation (S) Pte Ltd reflects a long history in the automation industry through its specialized services provided to a plethora of distinct clients. Through the years, A-Plus has accumulated an immense wealth of knowledge and expertise within the automation industry. Riding on this knowledge, we ventured into a deeper dimension of the industry becoming not only the architect of a specialized system but also the maker and installer of the system. A-Plus would provide the designs which will then proceed to the manufacturing and installation of an automated material handling system solution that assists various type of industries in their materials management.
A-Plus has been an inspiring forefront for innovation and technical excellence in our design and execution of materials handling systems engineering throughout Singapore as well as the entirety of South East Asia. Growing from small plant of 1000 sq. meter to an 3,000 sq. meter production factory in Malaysia, A-Plus focused on building a solid foundation in the basics of engineering which allowed for new ventures as of today such as the designs and creation of new material handling product to meet the demands of our customers. Furthermore, with an ever-growing well of knowledge, A-Plus strives to improve our products through innovation and development in bid to better understand our customer's requirements and provide an adequate solution.